Affiliations & Accreditations
Rainy Day Basement Systems in Washington State
A track record of exceptional service
Rainy Day Basement Systems is a professional crawl space repair and basement waterproofing contractor in Snohomish, Skagit, Island, San Juan, and Whatcom counties in Washington.
With more than 25 years of experience in home improvement, basement waterproofing and construction, Dan Malsch - Owner of Rainy Day Basement Systems, is now an authority when it comes to crawl space and basement environments.
About the Owner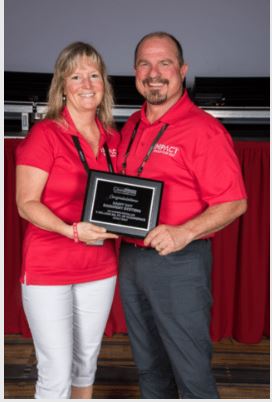 Dan & Lovey Malsch
With 25 plus years of experience in the construction and home improvement fields, Dan has a tremendous understanding of the importance of healthy Crawlspace and Basement environments.
Prior to his Basement Systems affiliation, he worked in the residential and commercial construction fields as a laborer, concrete finisher, carpenter, foreman, project superintendent, estimator, project manager, and a licensed remodeling contractor.
Dan's extensive experience working with homeowners, architects, engineers, realtors, and building structures brings a focused and intelligent approach to each job. He has successfully fixed hundreds of wet basements and nasty crawl spaces.
He truly is an authority when it comes to crawl space and basement environments!
Our Commitment to Service
In 2006, Dan started Rainy Day Basement Systems, and it's one of the fastest growing Basement Systems, Inc. dealerships in the country!
With 25+ years of construction and home improvement experience right here in the Northwest prior to our affiliation with Basement Systems, we've learned that the traditional construction industry's "solutions" for wet crawlspaces and basements usually do not work.
For the past 8 years, the founder of Rainy Day Basement Systems, Inc. has focused on designing hundreds of solutions utilizing Basement Systems' unique and scientifically sound solutions, while working for other Basement Systems dealers.
Employees of Rainy Day are trained at the international headquarters in Seymour, Connecticut.
Rainy Day Basement Systems has access to all 26 patented waterproofing products of Basement Systems and is ready to keep basements and crawl spaces dry with lifetime warranty.
[Customer Testimonials] [News] [View Full Service Area] [Financing]